Southern Cross is proud to announce the annual Valley Fundraiser at Edges:
A Night at the Hollywood Canteen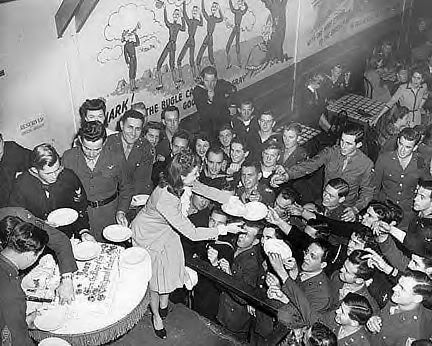 Pull out your service wear (those in full correct military wear get in FREE with a case of water), yank on your skivvies, dress up or down and join us for a day of fun and one great fligh before you ship out!

Your admission at Edges includes free coffee, donuts, and all you can eat soup as well as a chance to negotiate with one of the stars (better than dancin' hu?) for a small donation to the cause.
Music to play by includes hits from the Big Bands that helped keep us free and new salza hits to interrogate your prisoner by!
The folks at the canteen welcome you to a fun filled day, doors open at 2 PM and the party runs till 1 AM.
Advanced tickets on sale as of May 1 through Edges and SX Staffers to be announced.